The Twitter Videos describe a series of previously unlisted videos teased at by BedrockPerson through codes distributed by a Twitter account. All videos were posted between March 5th and March 30th, and made public for viewing on April 5th.
The videos follows a man with a gas mask doing strange activities on the property featured in the ZION videos.
JFDEKRKMJFKECTCM
Edit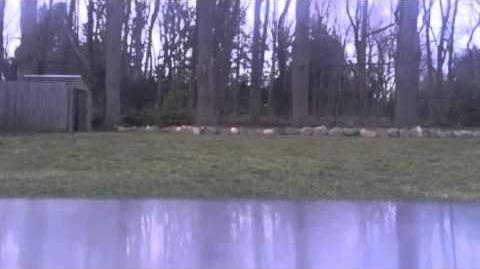 In a low quality video, the masked man walks towards the shed that once housed Zion, attempts to open a door and then gives up. While walking off screen, he stops and turns towards the camera before the video ends.
The title of the video is Base32 for "IFEELITALL", the description says "ANDITHURTS"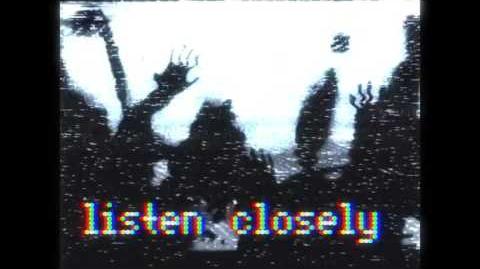 A threatening message is interrupted by the entity from TRANSCENDENTALMATRICULATION.
The description is the opening lyrics to DARE by Gorillaz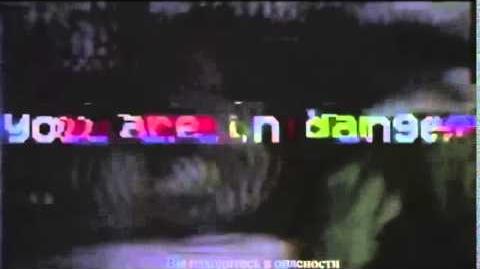 Someone, most likely the aforementioned entity, is trying to warn someone of the danger they're in.
"Shaddai" is the name which God uses to introduce himself to the Hebrew Patriarchs
doyouhearthefootsteps
Edit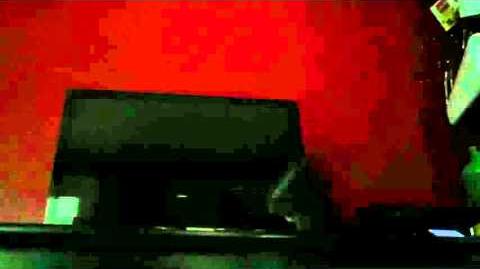 A room is being filmed before the masked man forcibly takes the camera.
onedividedbyzero
Edit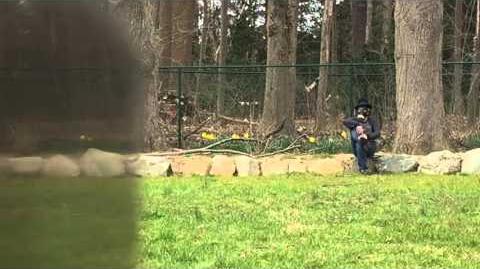 The masked man teleports around before briefly sitting down, getting up and knocking over the camera.
Reversing the audio reveals a broadcast reading ? word for word, suggesting the masked man is the person being described.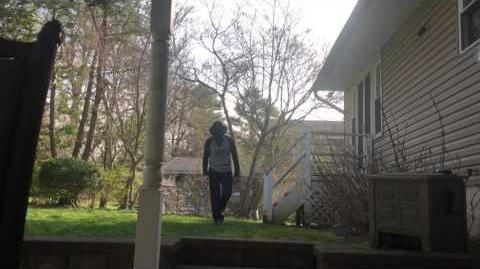 The masked man walks around a yard before stopping, looking to a window, waving, and running away.