Nintendoteen202

Nintendoteen202's Sonic palette

Name

Jermaine

Age

16

Gender

Male

Nationality

Haitian-American

Debut

Dylan and Kazi's Extravagant Adventure

Years active

2013-2017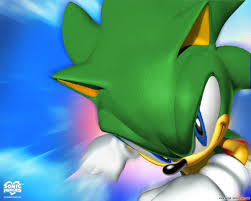 Nintendoteen202(abbreviated NT202)is a Youtuber who does his "Venomslice" series. He's appeared in Bedrock's bloopers as an African American.
Status: Cancelled
Status: Cancelled
Status: Debuted
White Noise (although he doesn't know him)
Starman3
Being made fun of or being pushed too far
Boredom
Appearance in Bedrock's Bloopers
Edit
The Rescue II(first major role)
Adventure Through Time 2(debut of new CC; hiatus)
The Party(The BedrockPerson 3 Year Extravaganza)
Nintendoteen and SonicFan54321 don't see eye to eye sometimes.
Nintendoteen's original YouTube name was DonatelloTheHedgehog.
The last appearance(due to hiatus) of Nintendoteen was The Adventure Through Time 2.
Nintendoteen recently made a let's play channel called MarioSonicGamers.
He has made his return in The Party which is a 3 year BedrockPerson celebration.
Nintendoteen had quit YouTube, but has recently made a preview for the first episode of "Flash Chronicles."